You're on a journey with your career. We can help you find a destination.
Providence Health & Services continues a tradition of caring that the Sisters of Providence began nearly 160 years ago. Our Mission is to provide compassionate care that is accessible for all – especially those who are poor and vulnerable. As one of the largest not-for-profit health systems in the United States, we are committed to providing for the needs of our communities across Alaska, California, Montana, Oregon and Washington.
Join our 82,000-strong team of caregivers for the opportunity to work in culture-rich metropolitan centers like Los Angeles, Seattle and Portland, or find peace in the great outdoors at one of our rural locations, such as Seaside, Oregon, and Kodiak Island, Alaska. We're looking for pioneers who will go the extra mile to join us as we make a difference together.
Jobs by Location
Click through on the map to zoom in and find jobs in Alaska, California, Montana, Oregon and Washington. Locations display the number of open positions in that zip code (not street address). Click on the pins to find a list of the open positions in that area.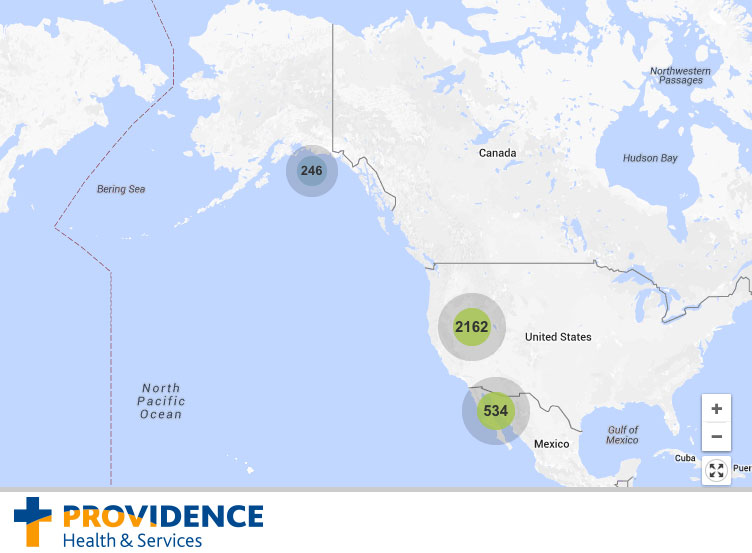 Learn more about us!


Try our virtual career advisor.